Unto the Populace of the Kingdom of the West. Please feel free to send the message to any and all in the society.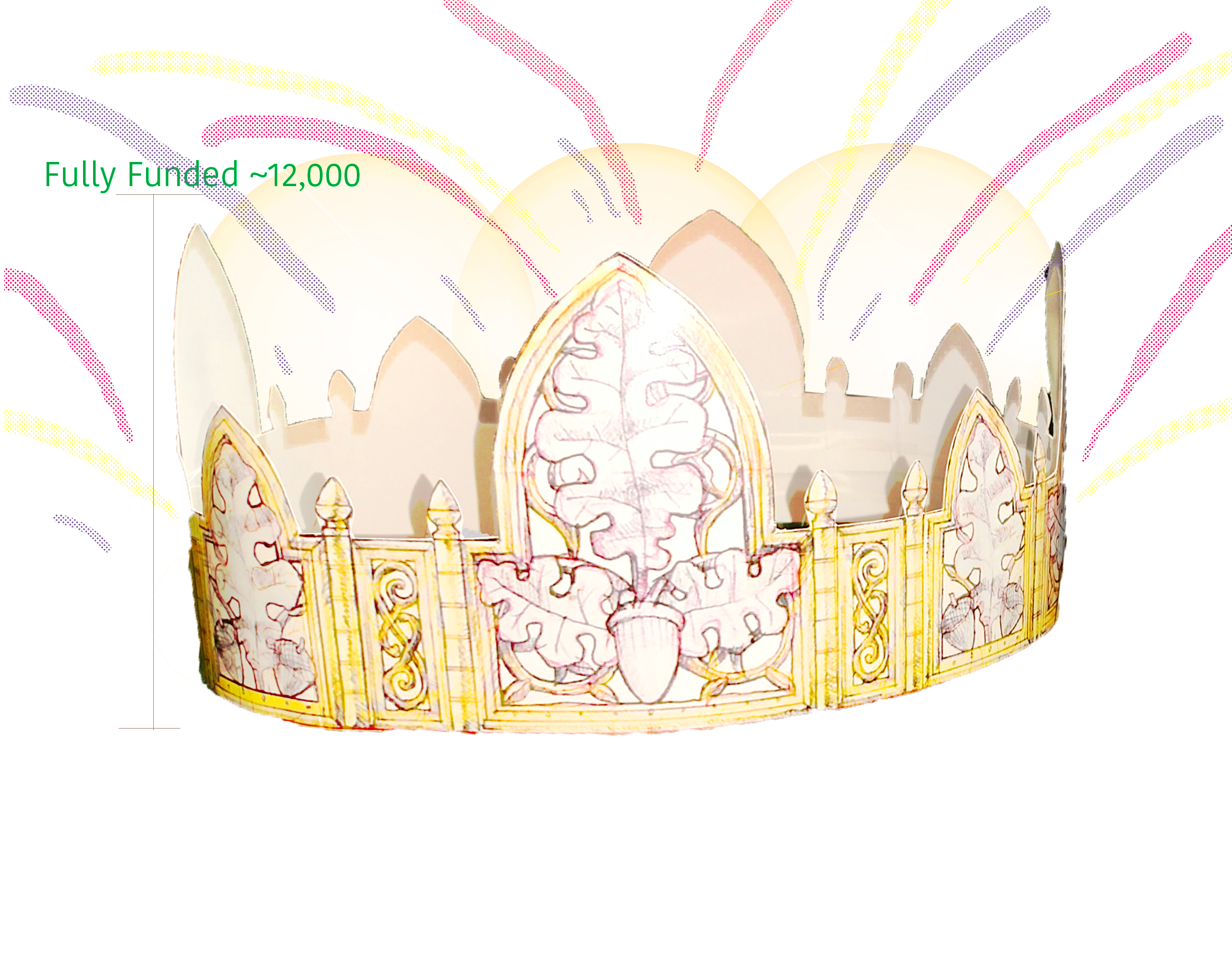 Exciting news! The new Western Crowns have been FULLY FUNDED!
Through the generous offers of time, talent, and goods from the artists and open handed bidding by the donors, the fundraising for this project has been completed…. With money set aside for repairs and upkeep of the crowns of the West.
The auction staff would like to give a heartfelt thank you to everyone that participated in this project. We could not have done it without the generous nature of all that participated, especially the artists that donated their items to the auction. Thank you all so much for bidding, donating, and spreading the word. It is with the effort of the group that we have been able to get this done and the kingdom can have a new set of Crowns.
Look for updates as this project progresses to the building stage.
Thank you,
The Auction Staff